iteratec
The Competence Code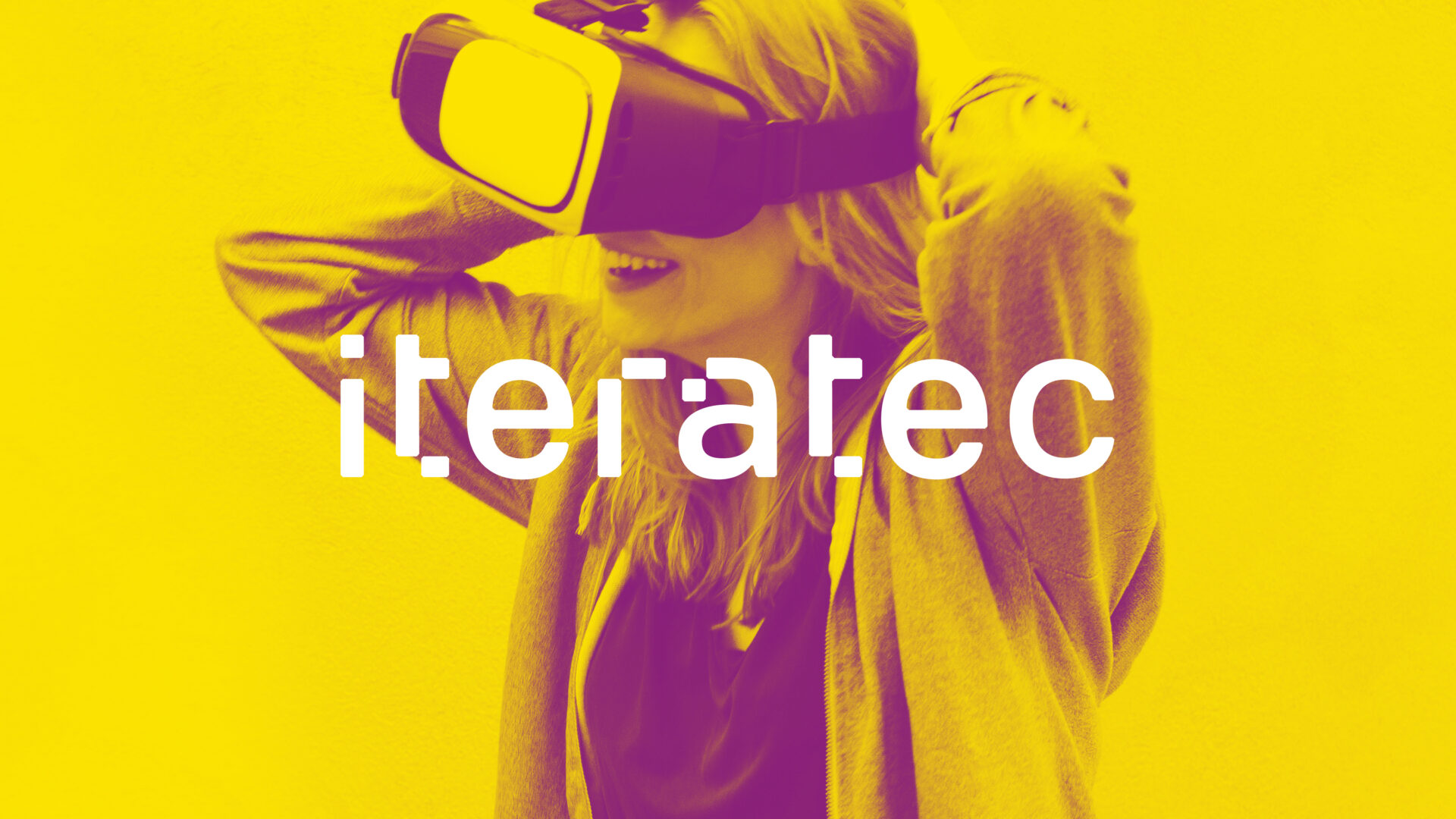 How can a cooperative corporate structure be visualized in a brand identity? How can we involve the employees and make them a part of it? Together with iteratec, we developed an employee code and made it the defining design element of the new brand identity.
We designed and implemented a complete brand launch for the IT software and technology company. The new brand identity highlights the strategic repositioning away from the classic IT systems house to a consulting and innovation service provider under the motto "Developing Digital Champions." The key idea behind the generative design approach is the integration of an individual graphic identicon of each employee into the corporate design.
The brand launch took place during the Corona pandemic and, instead of the originally planned live event, went entirely digital. The digital brand launch therefore perfectly realizes the new positioning.
The new corporate design received the iF Design Award 2021.
Brand design, brand implementation, employer communications, logo development, iconography, brand portal, employee mailing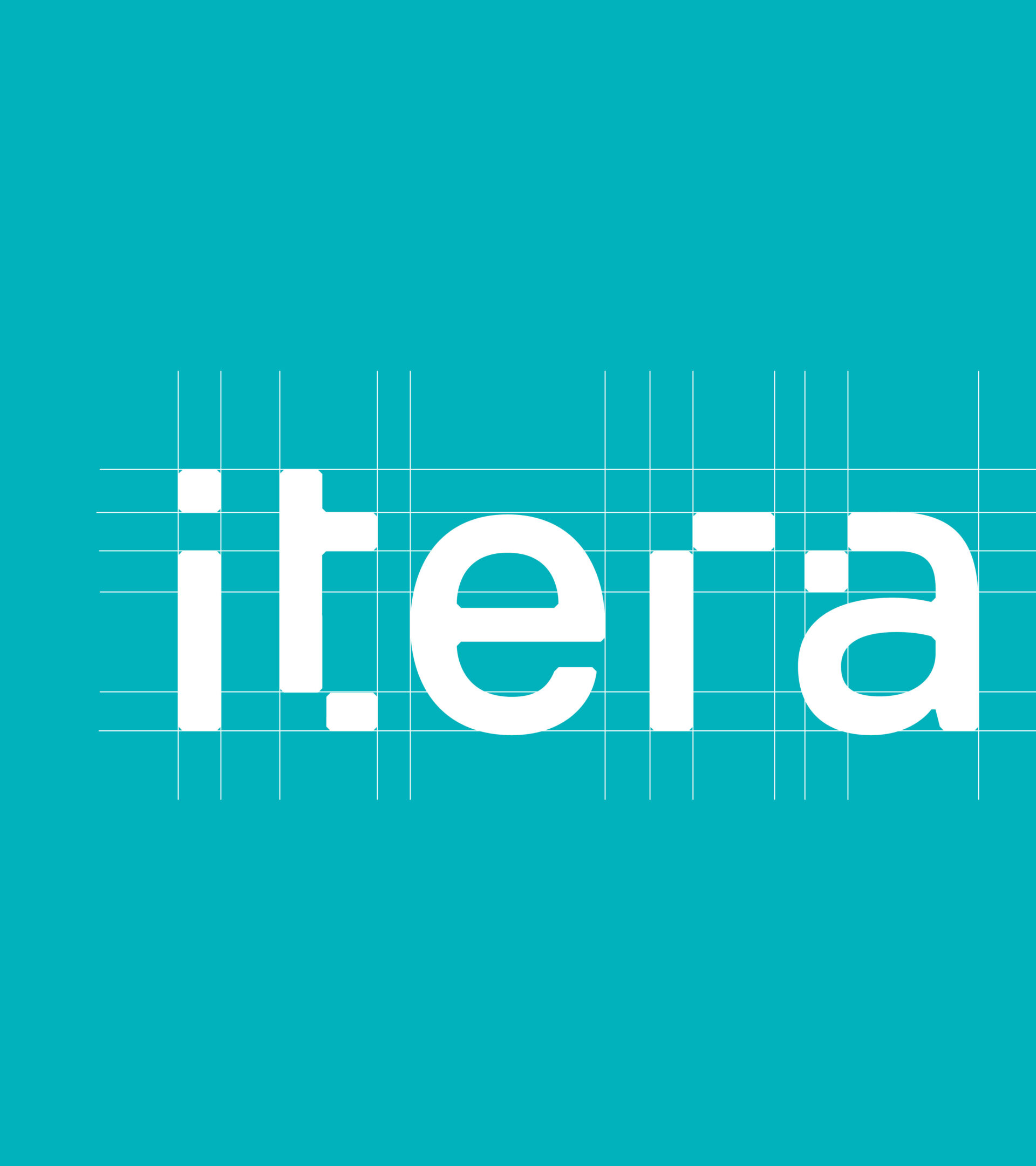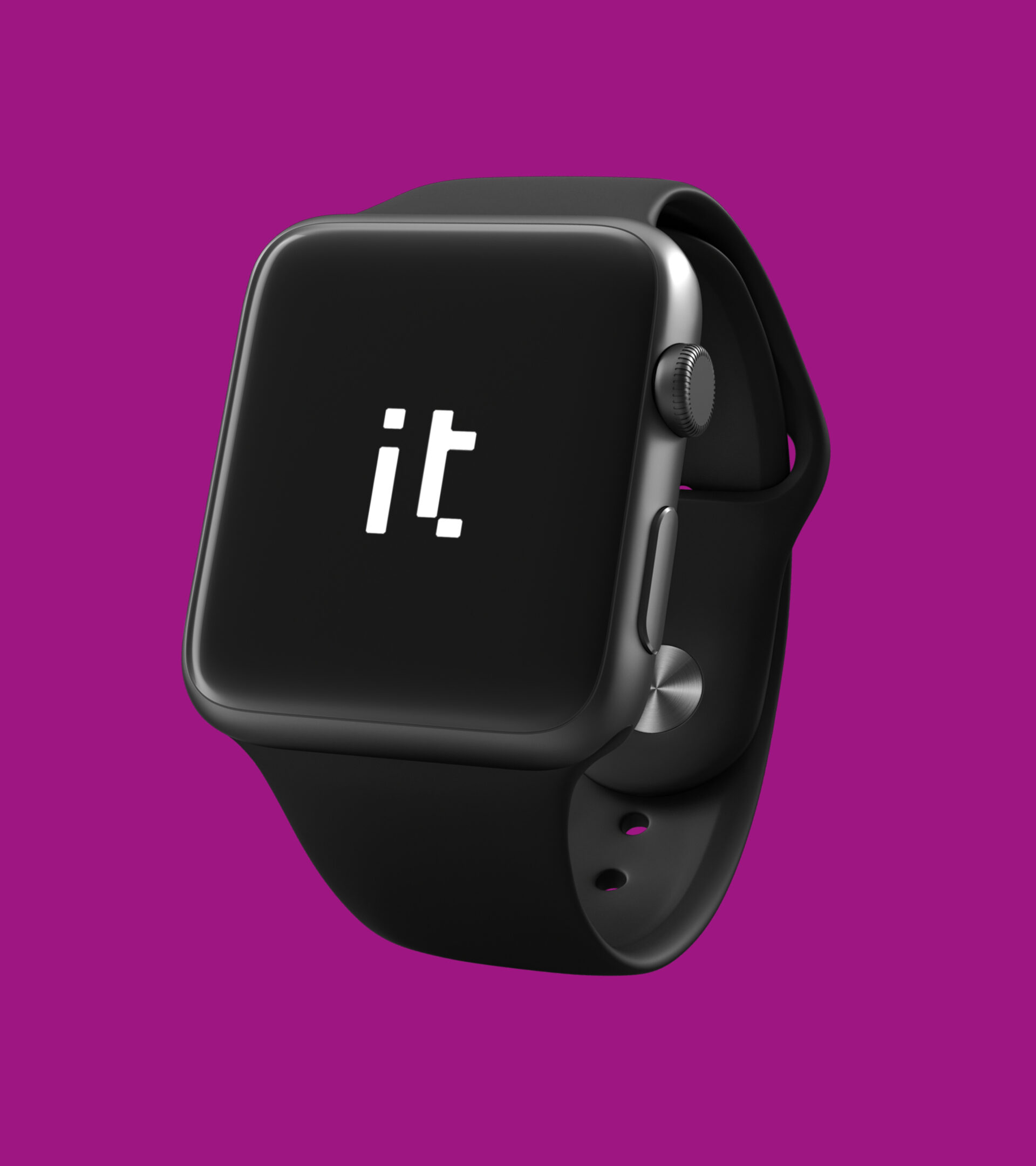 Word mark
The new iteratec wordmark is as progressive and agile as the company itself. The glyphs' blank spaces create conciseness and openness to change and innovative business models.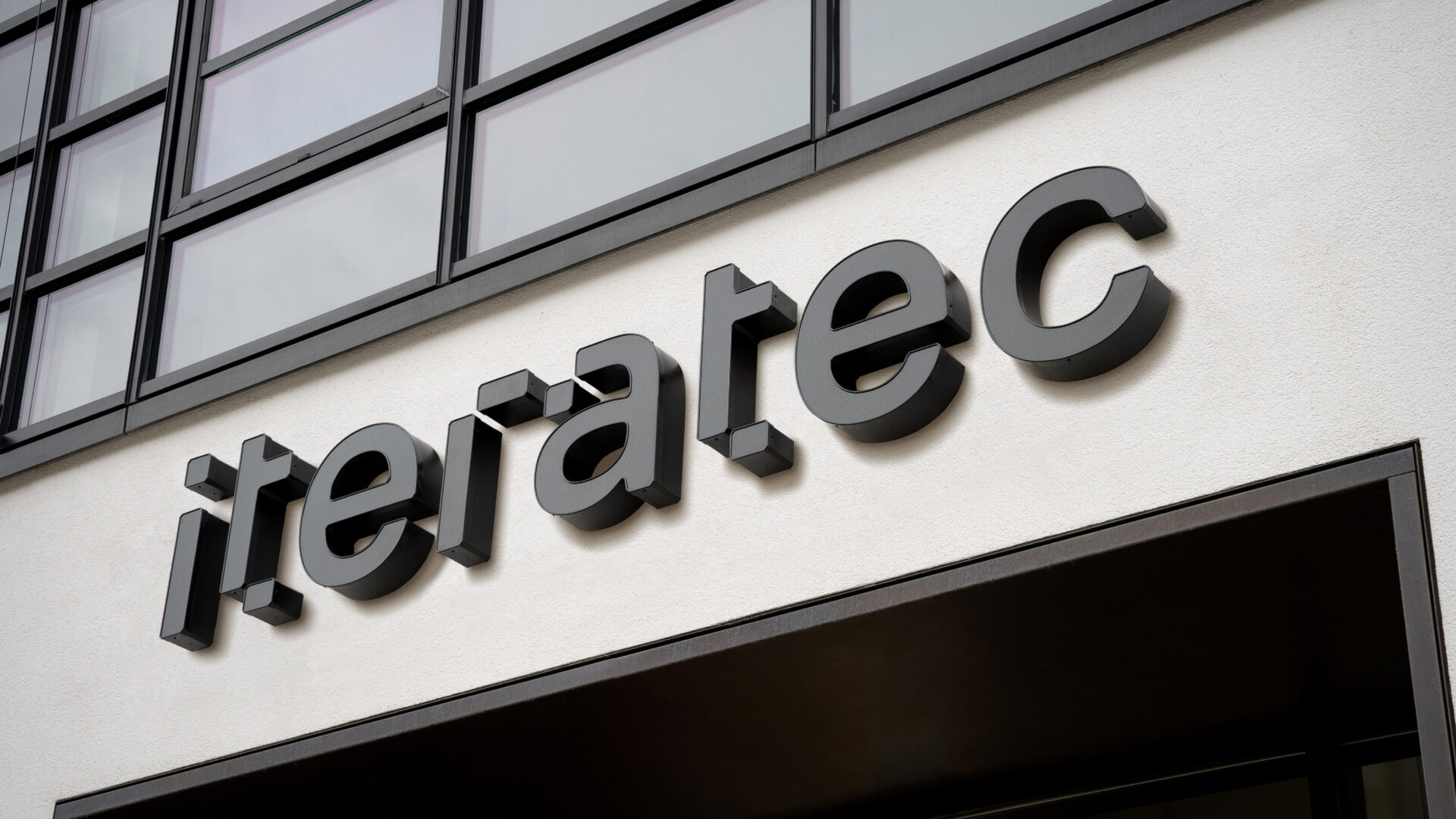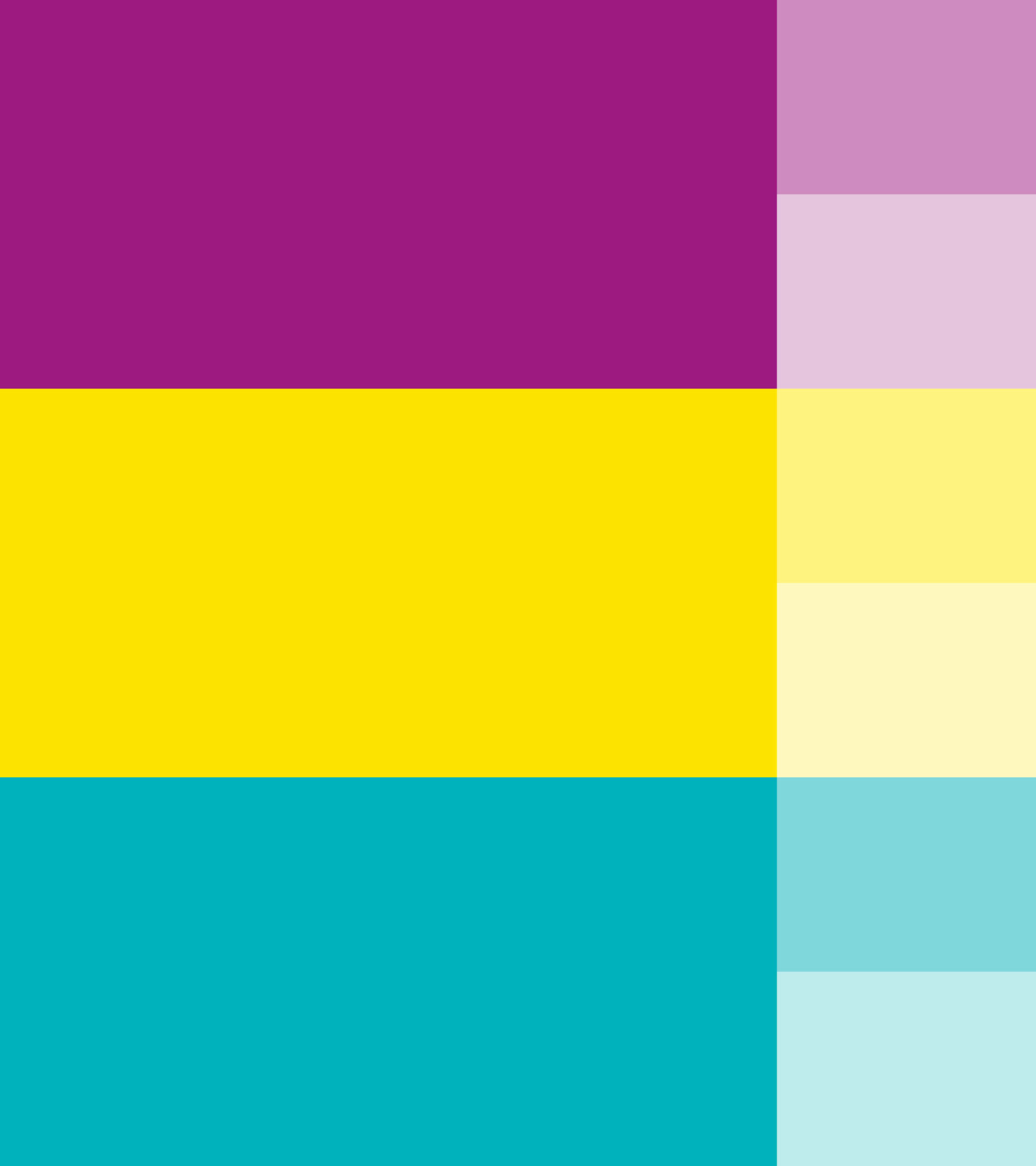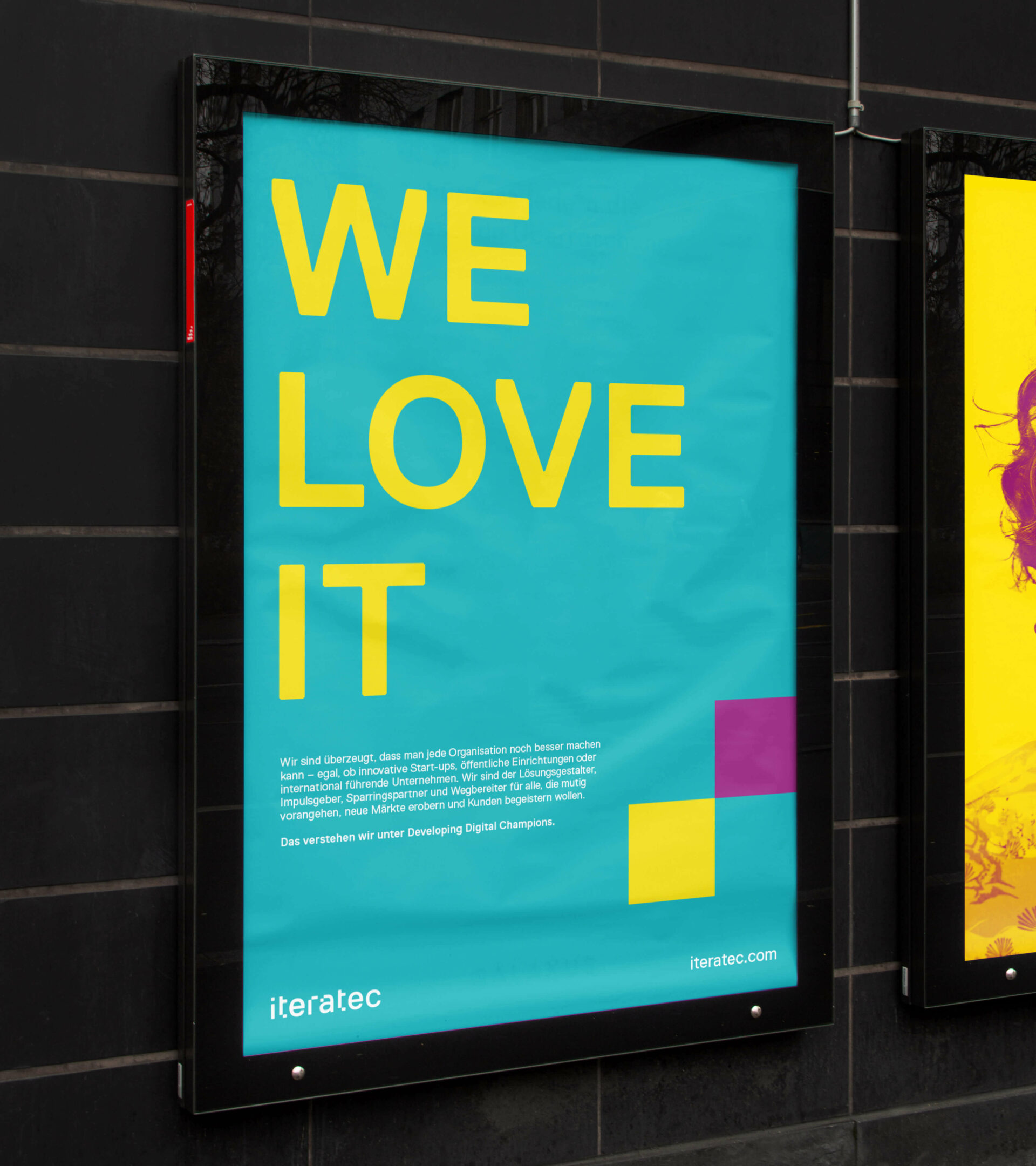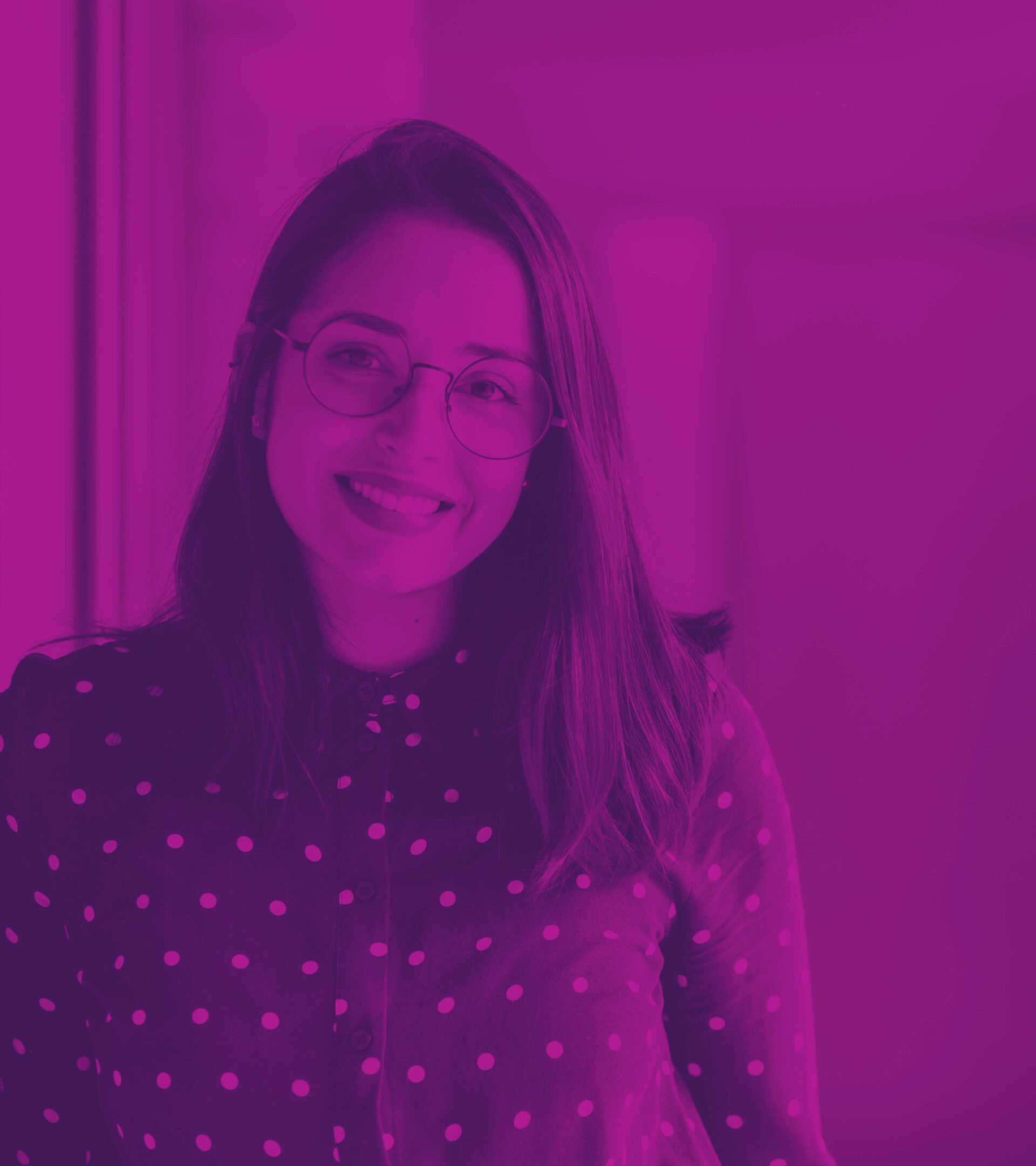 The Competence Code
Together with iteratec, we developed the first algorithmically generated signet. The underlying technology is the identicon generator, an algorithm that translates personal data and skills into a hash value. This was then visualized using multi-colored code pixels: the identicons. This means that each individual employee helps shape the company's overall image with his or her own unique graphic code.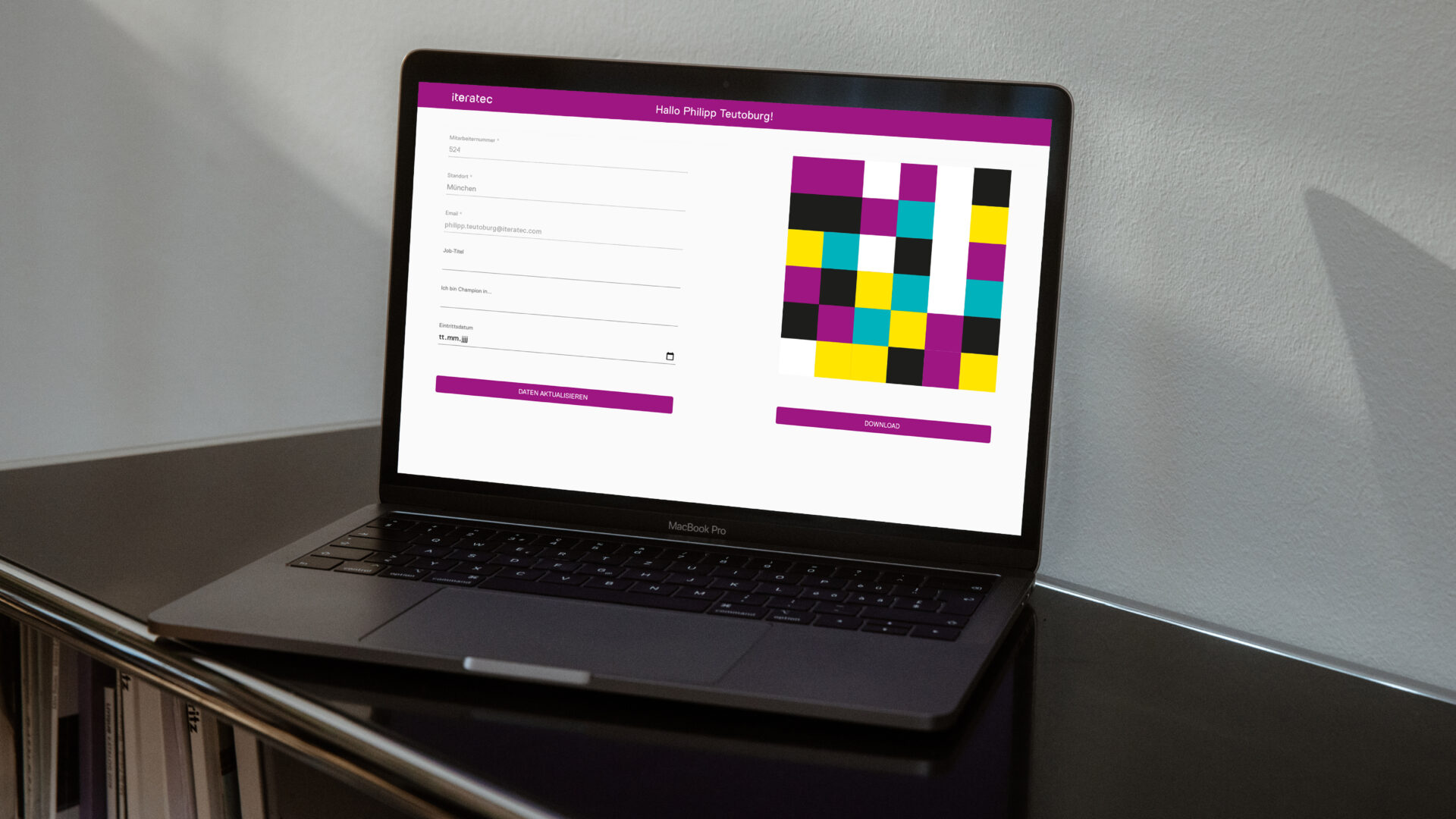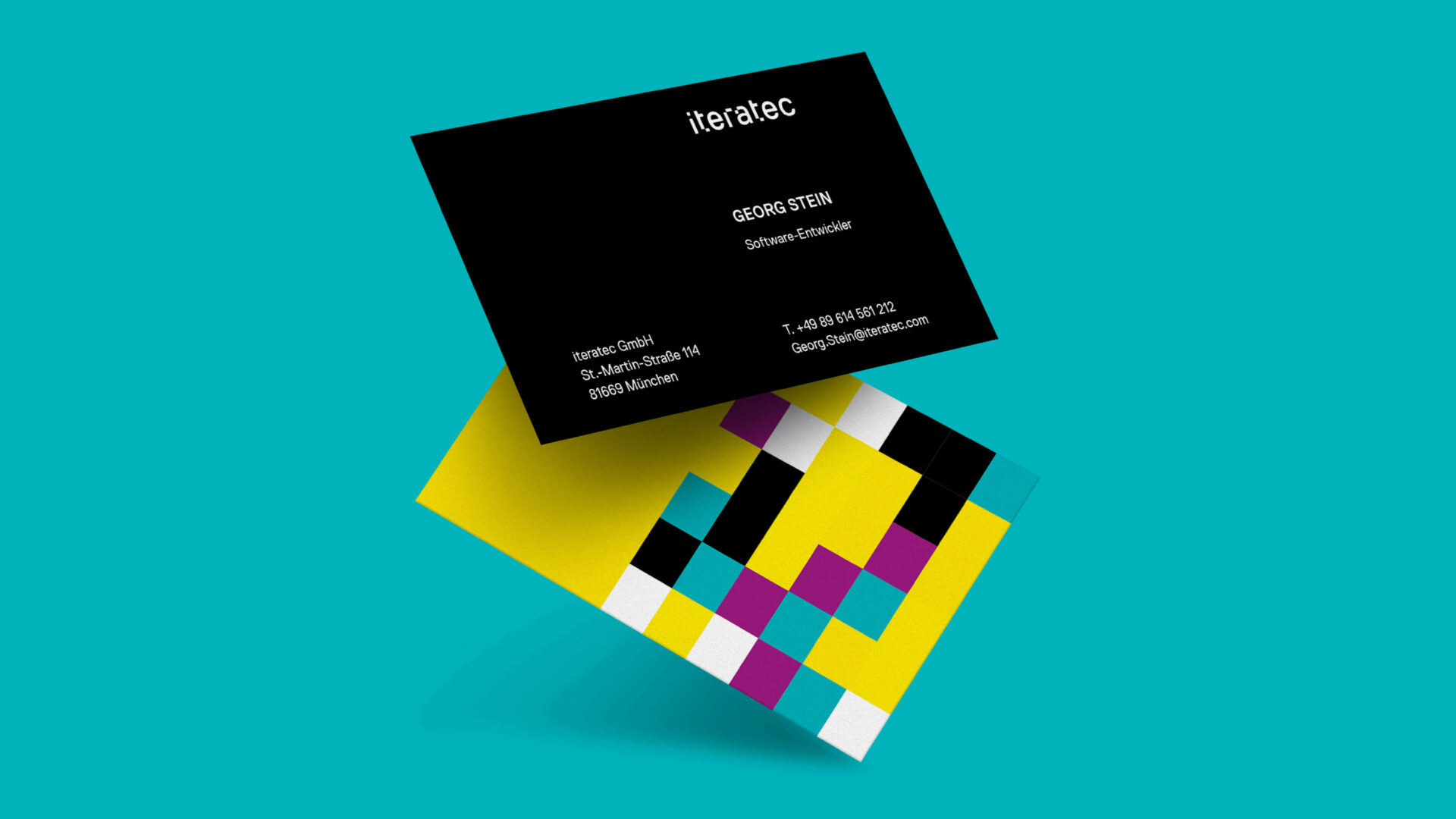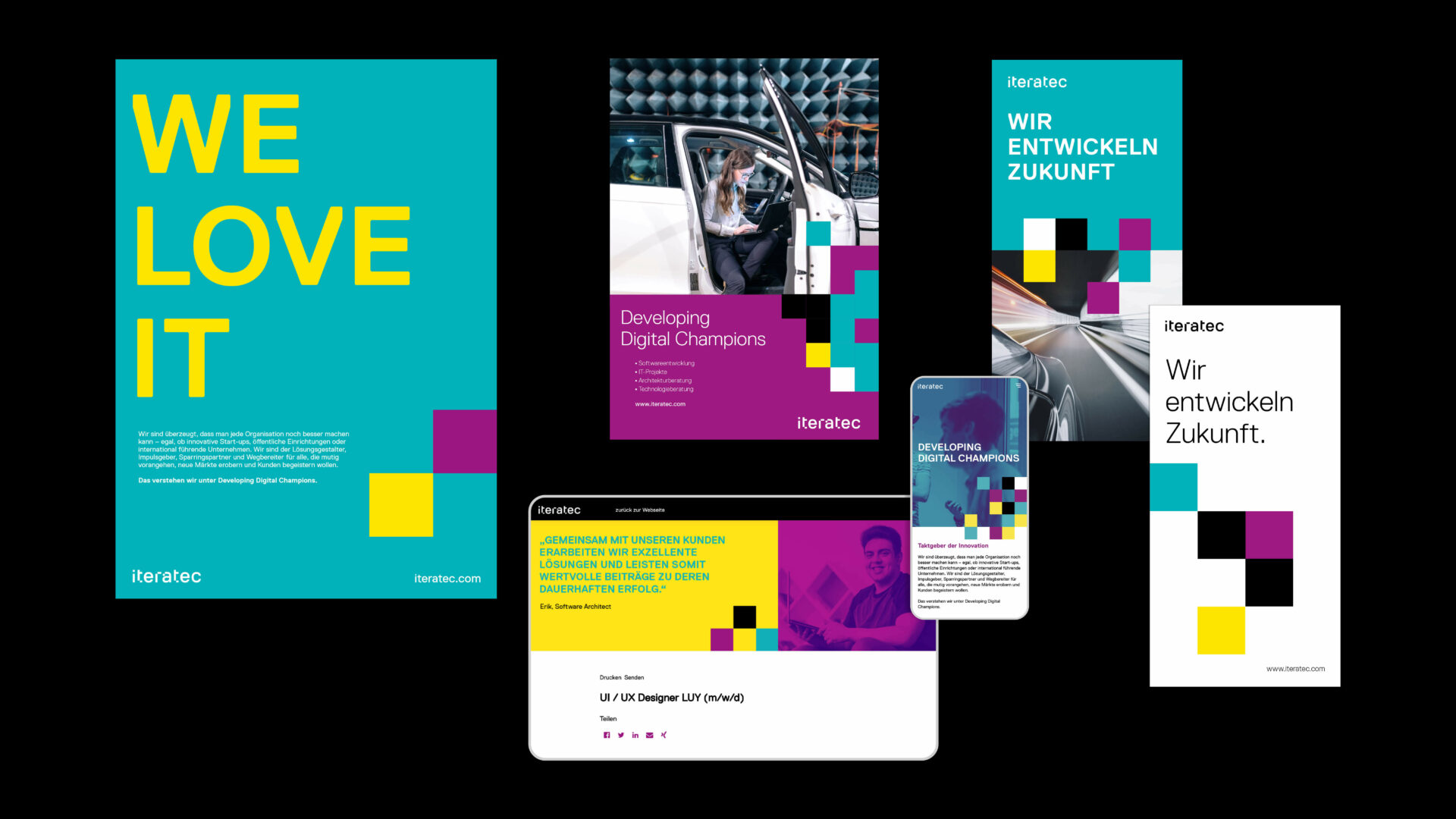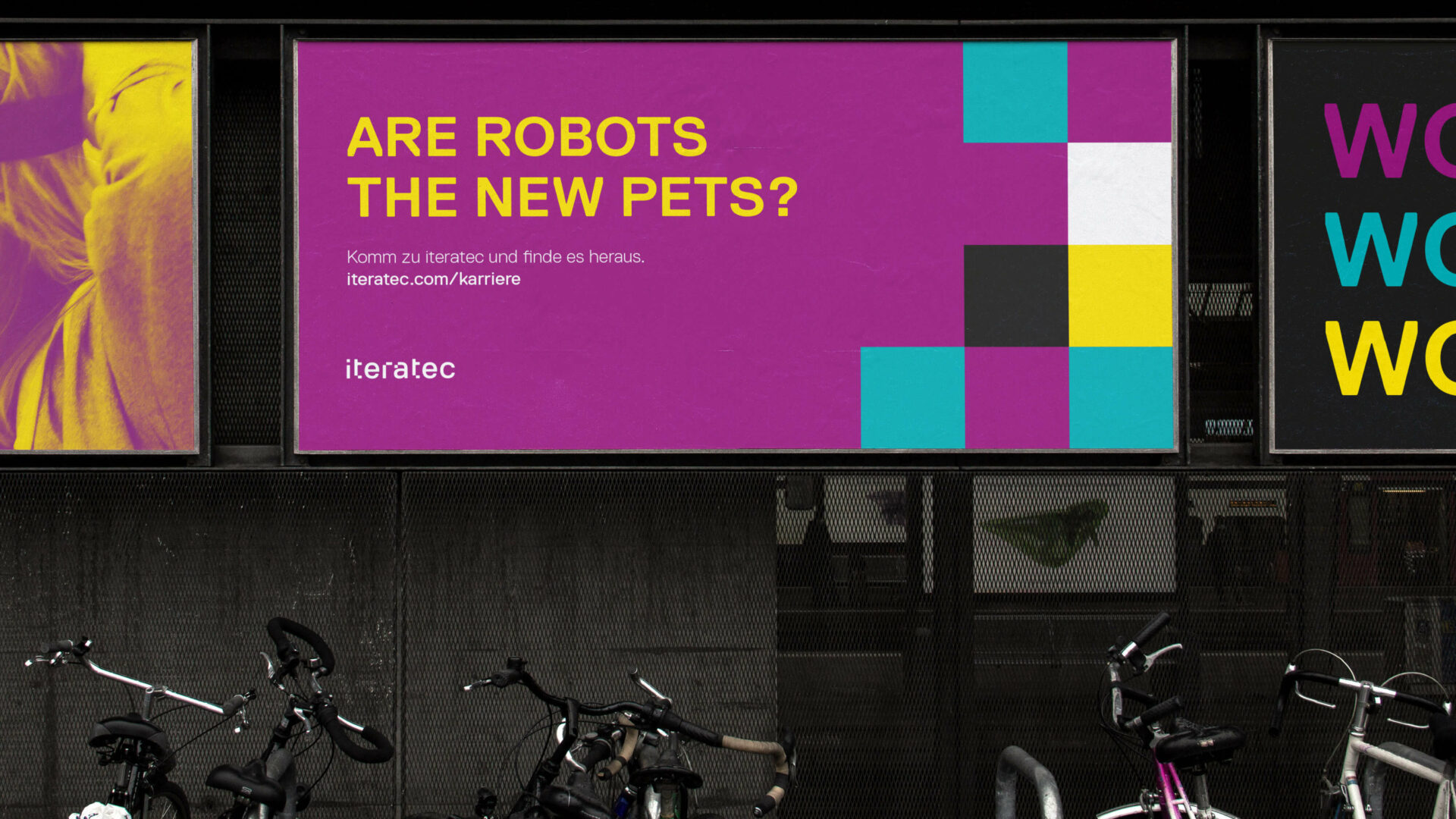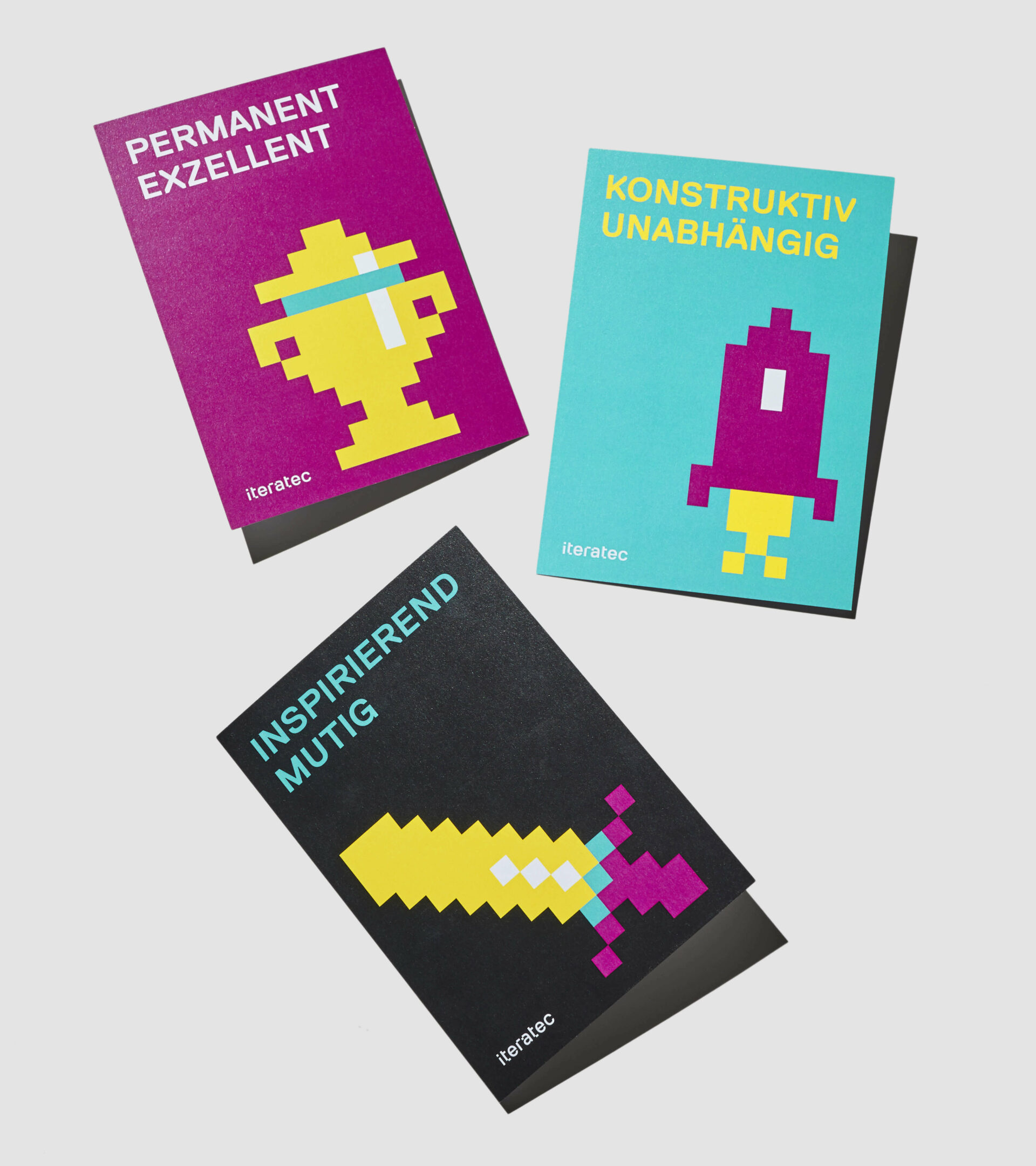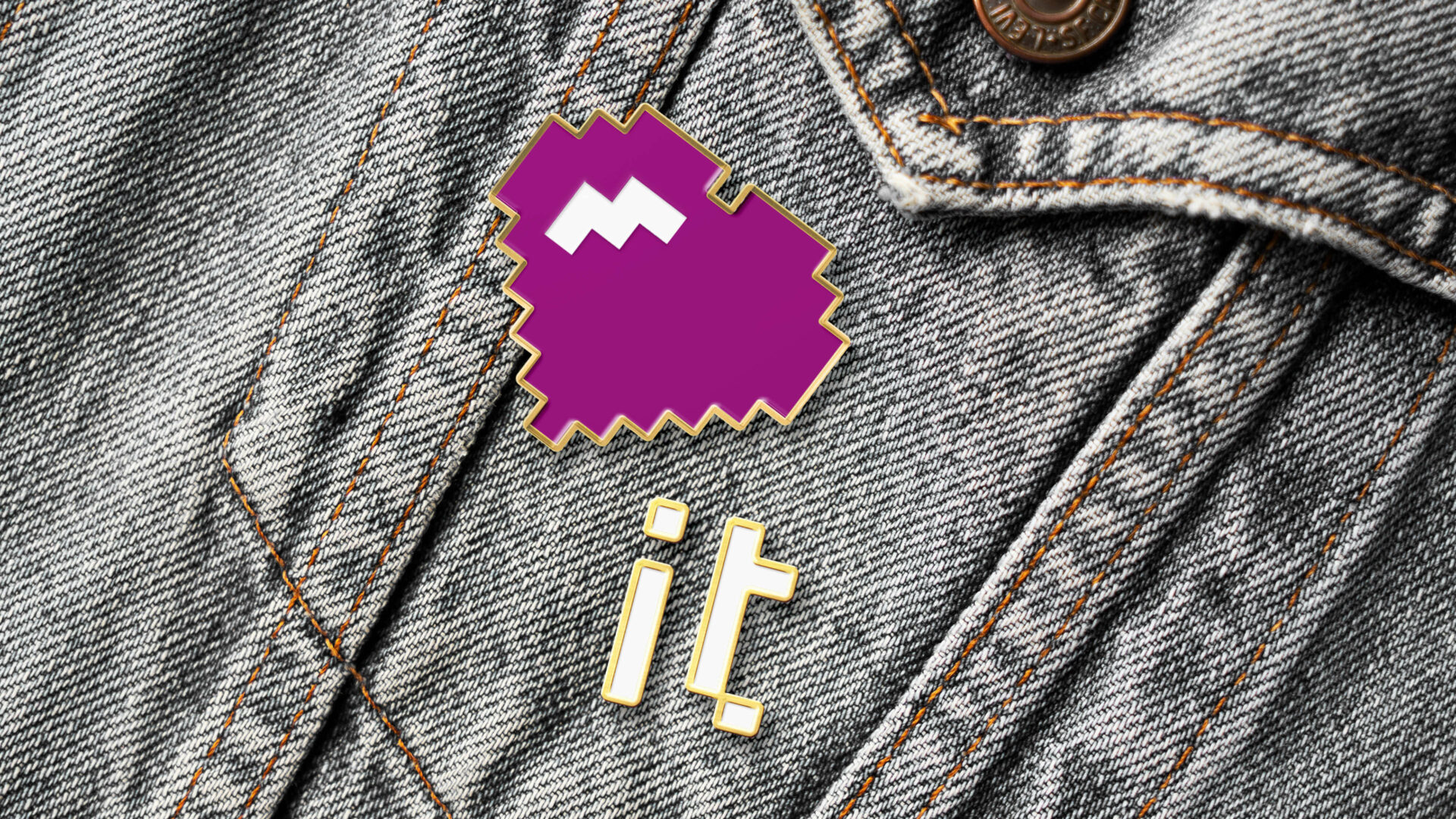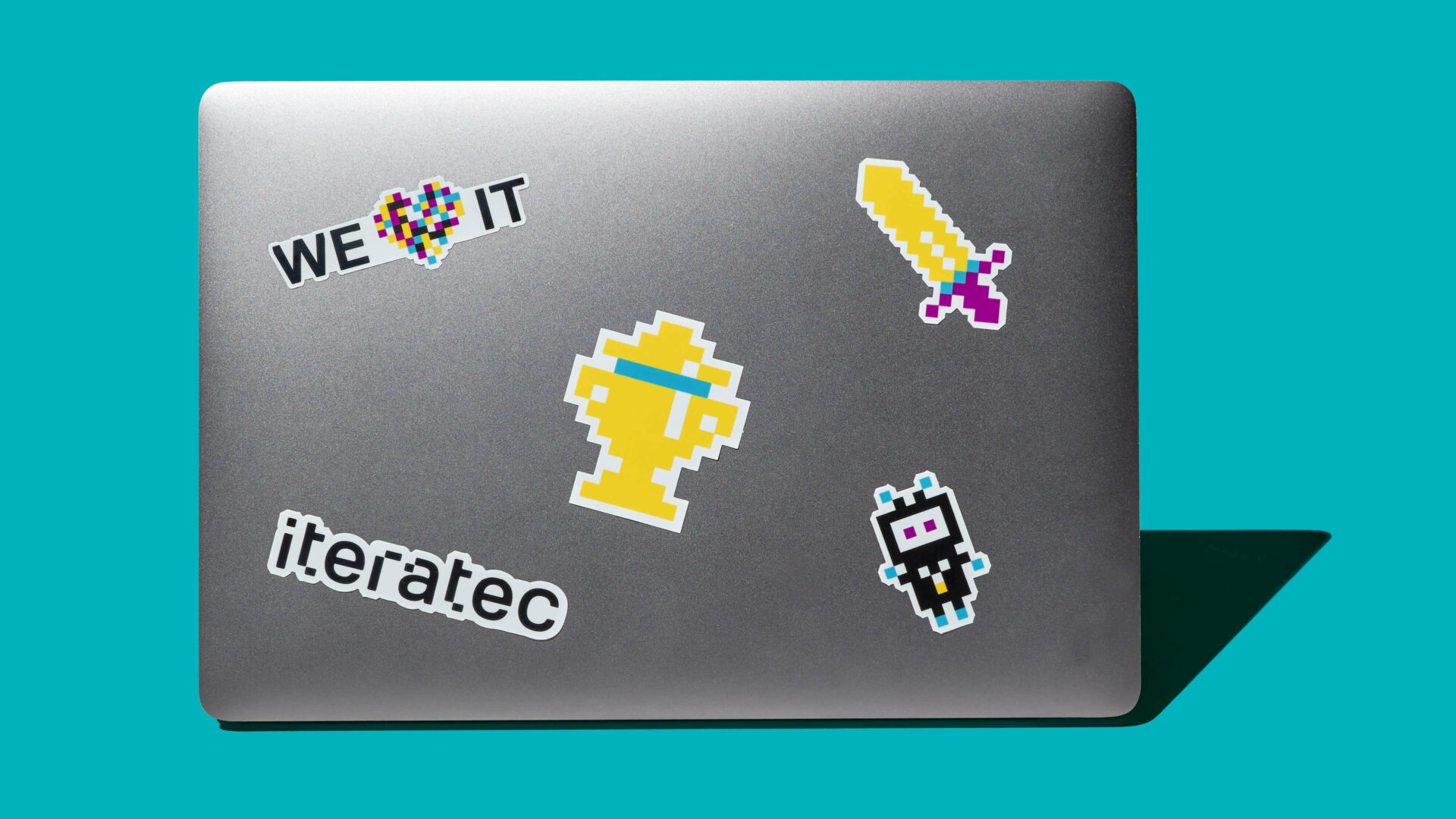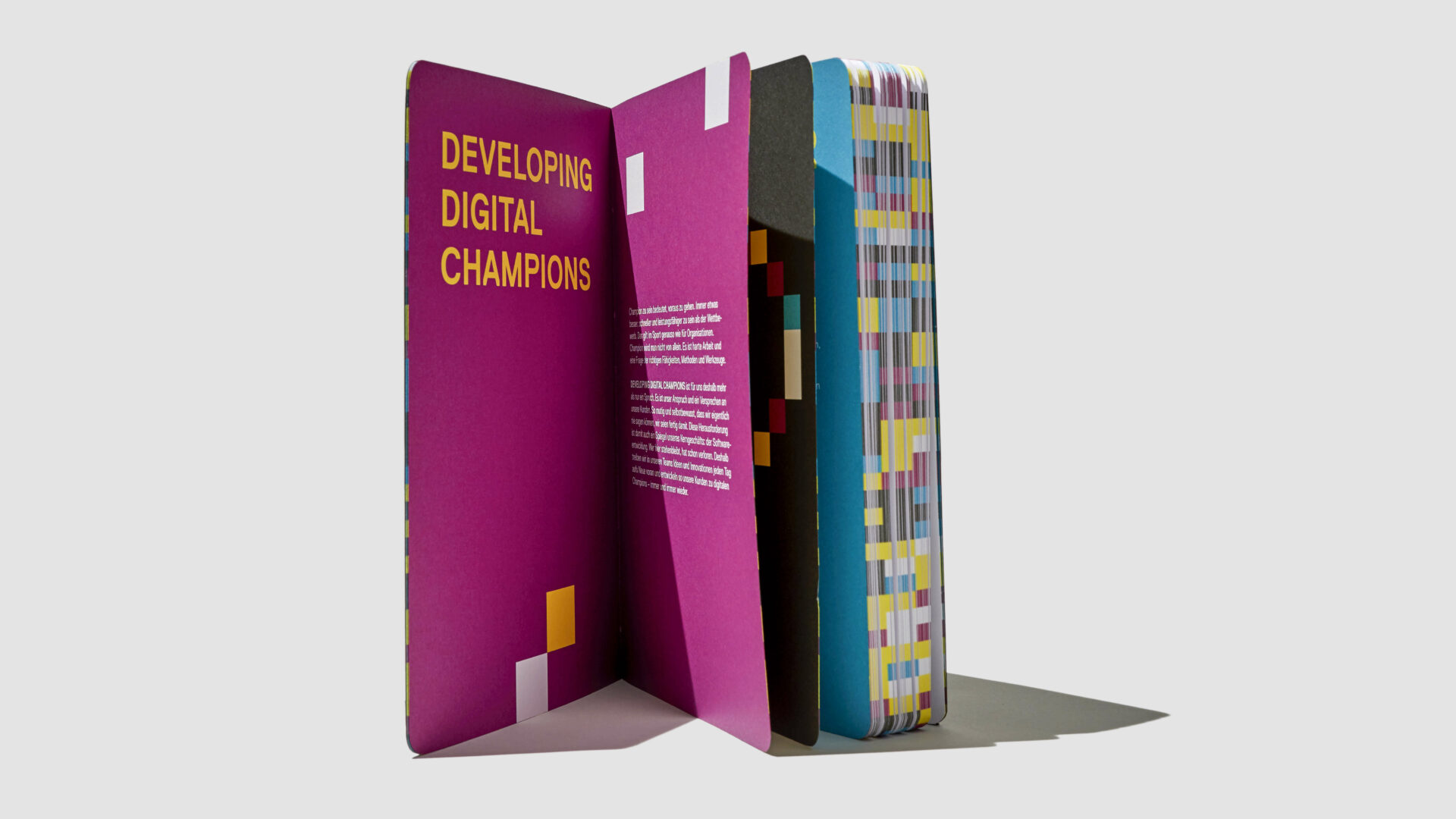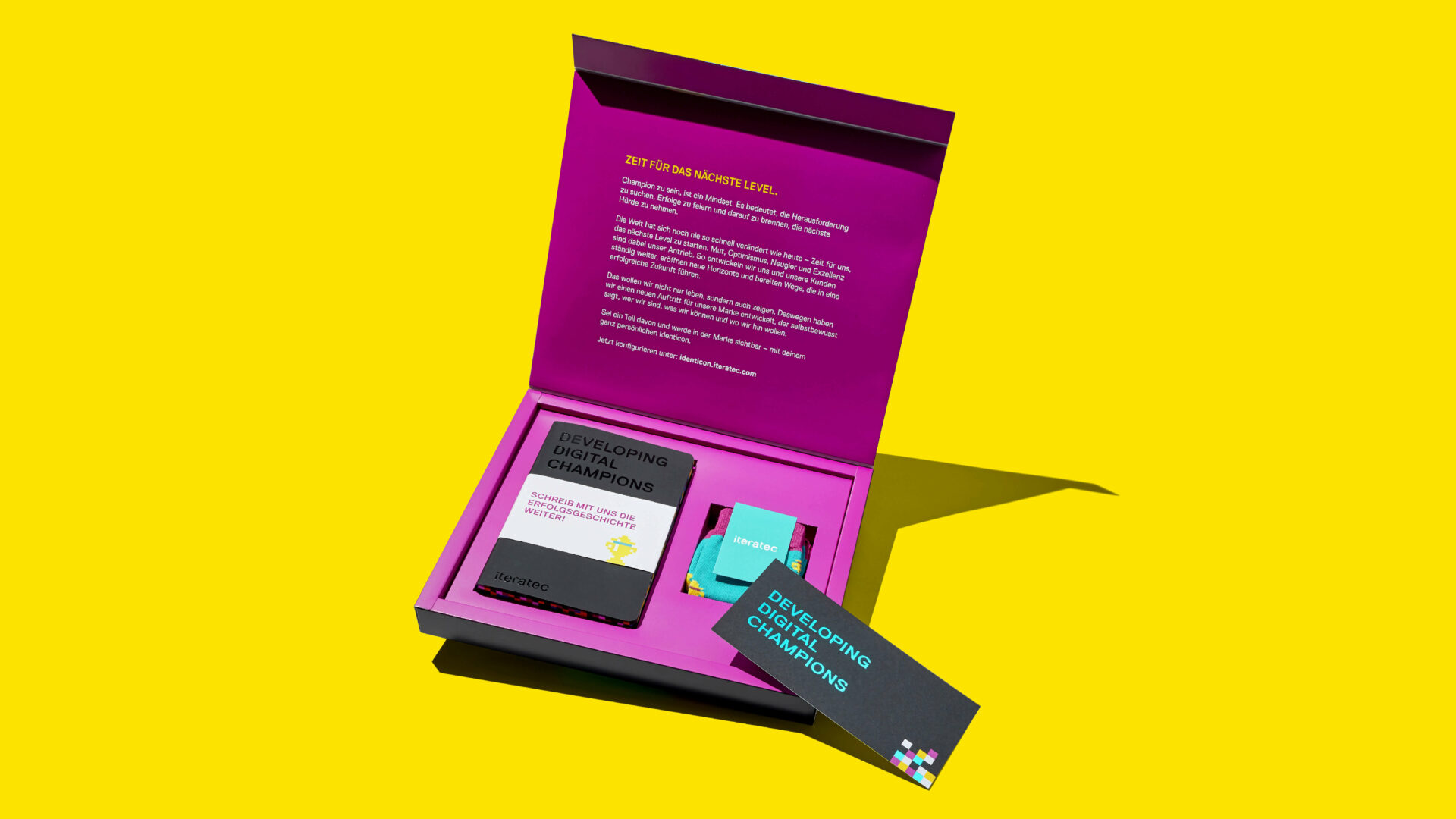 Starter kit for brand launch
The new brand identity was presented to employees at a digital launch event. As part of this process, each employee received a personalized mailing: Along with high-quality goodies for the new brand identity, the box contained the prompt to "Unbox the Next Level." The employees were encouraged to create their own personal identicon.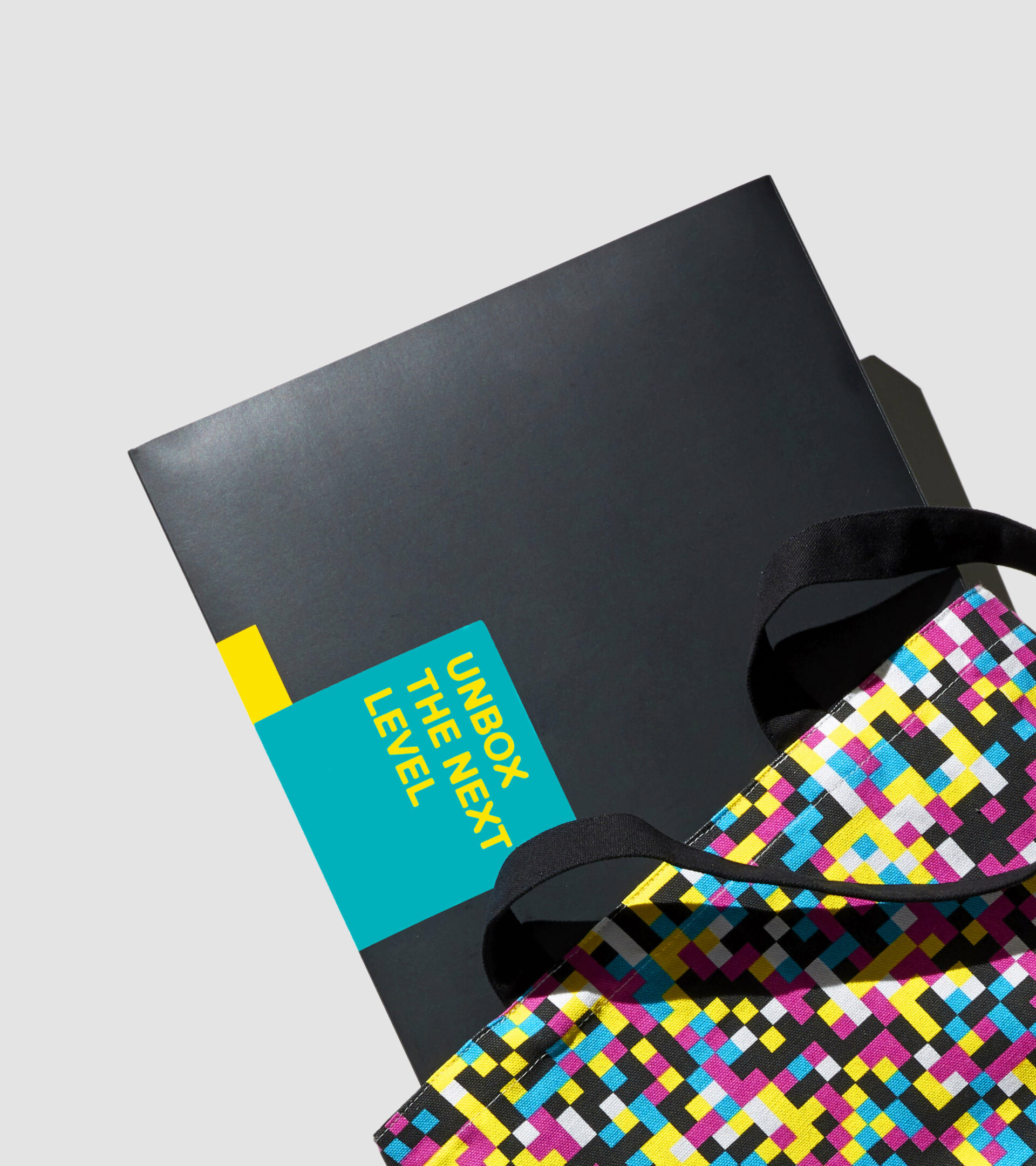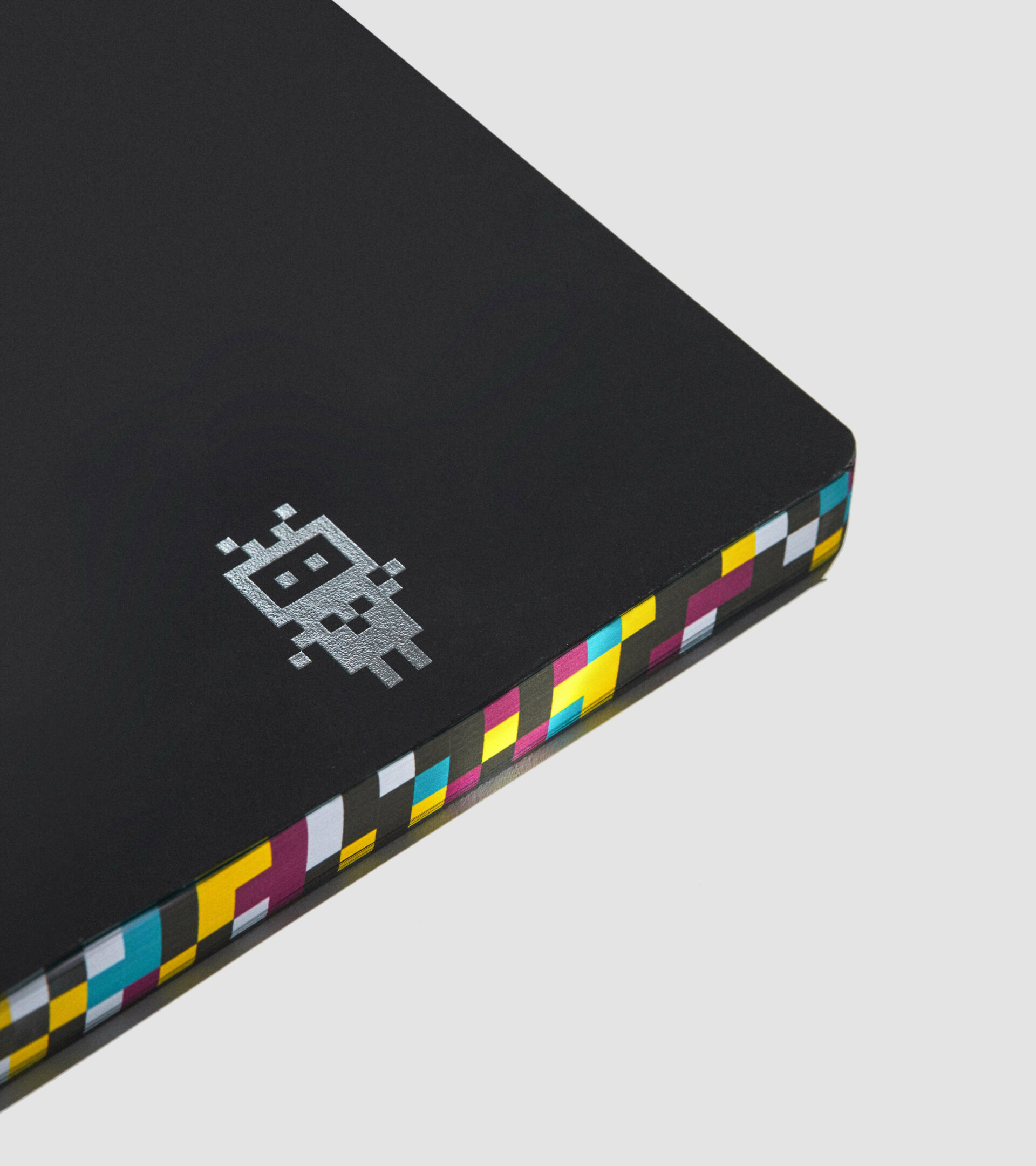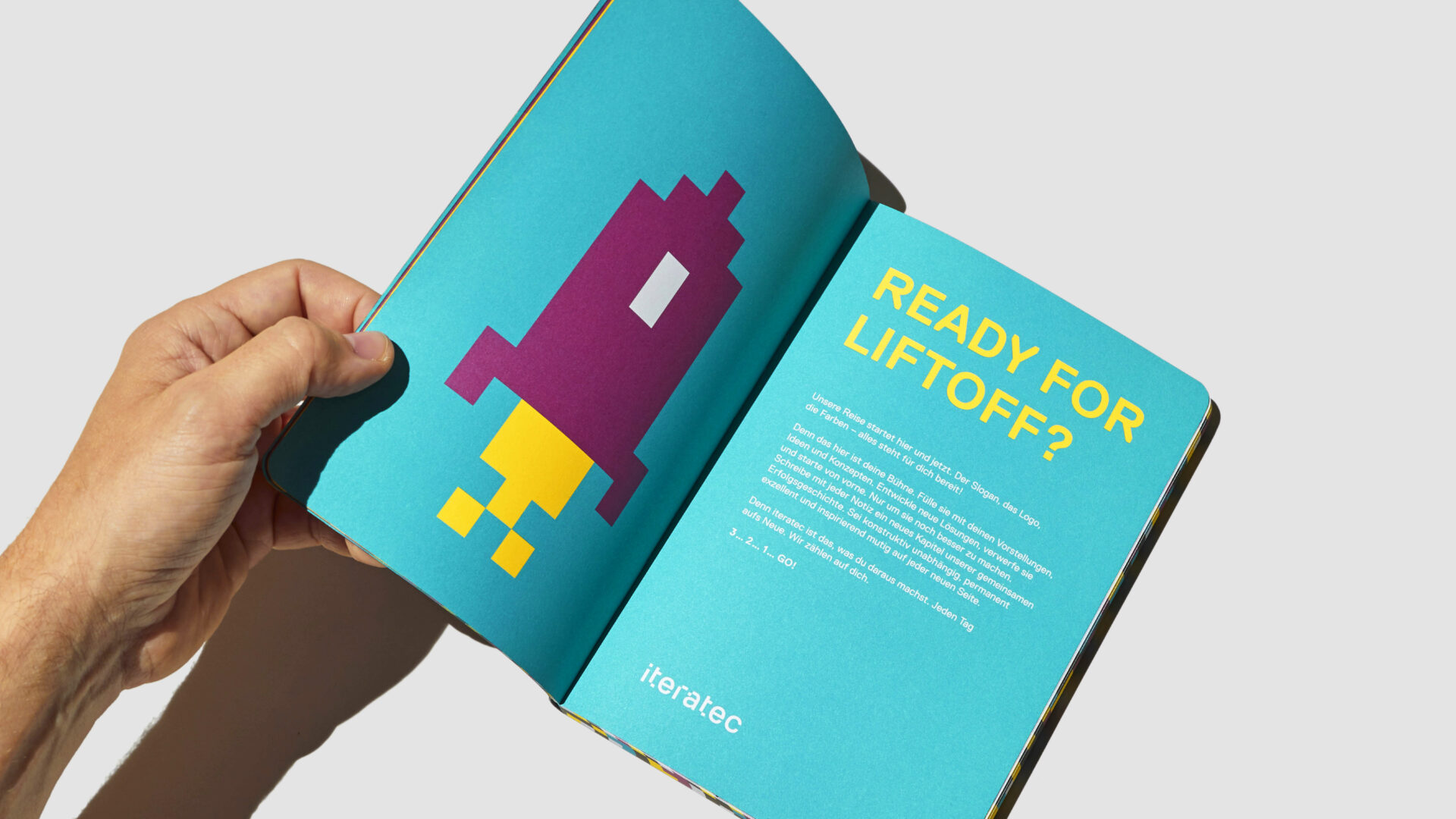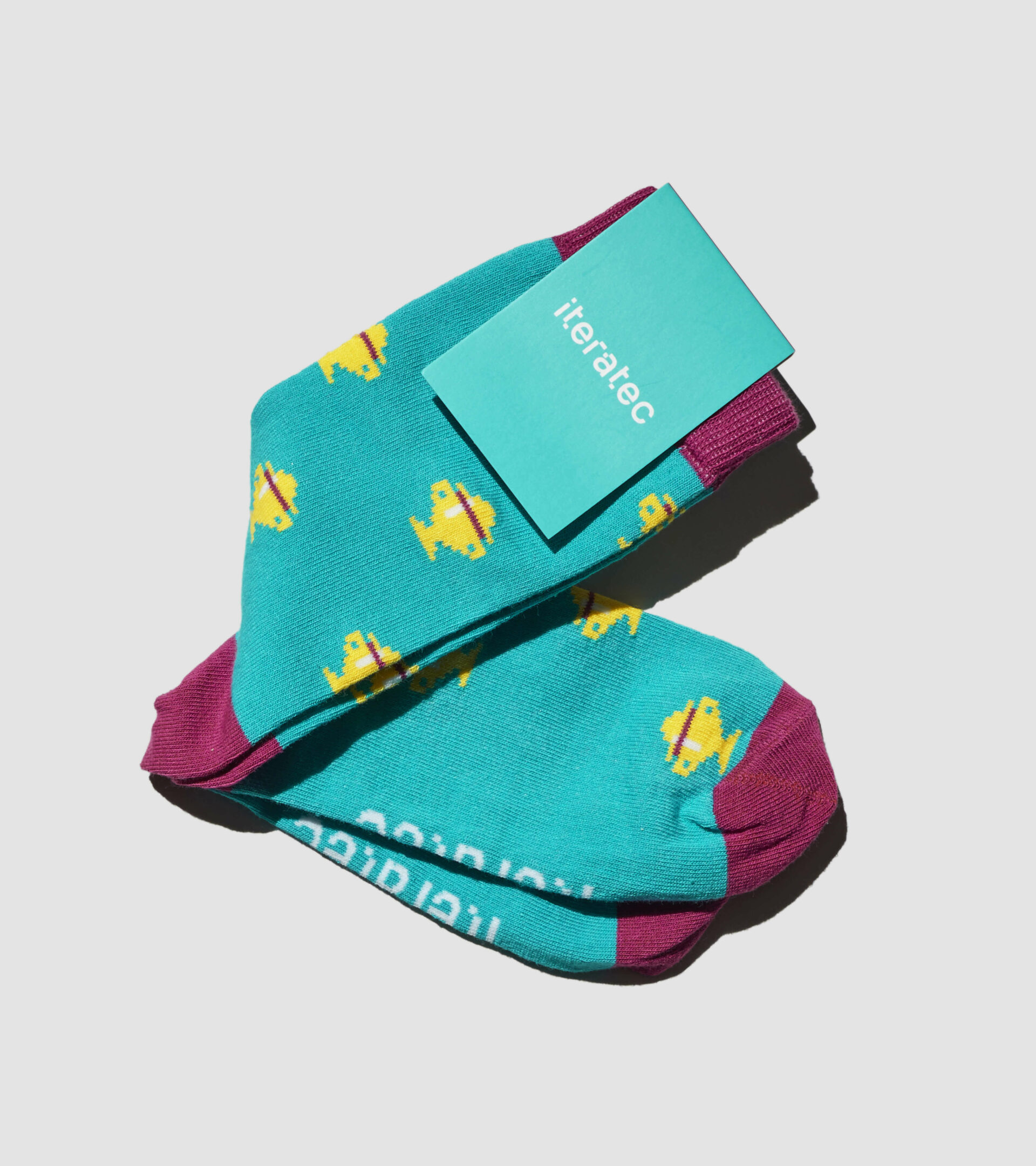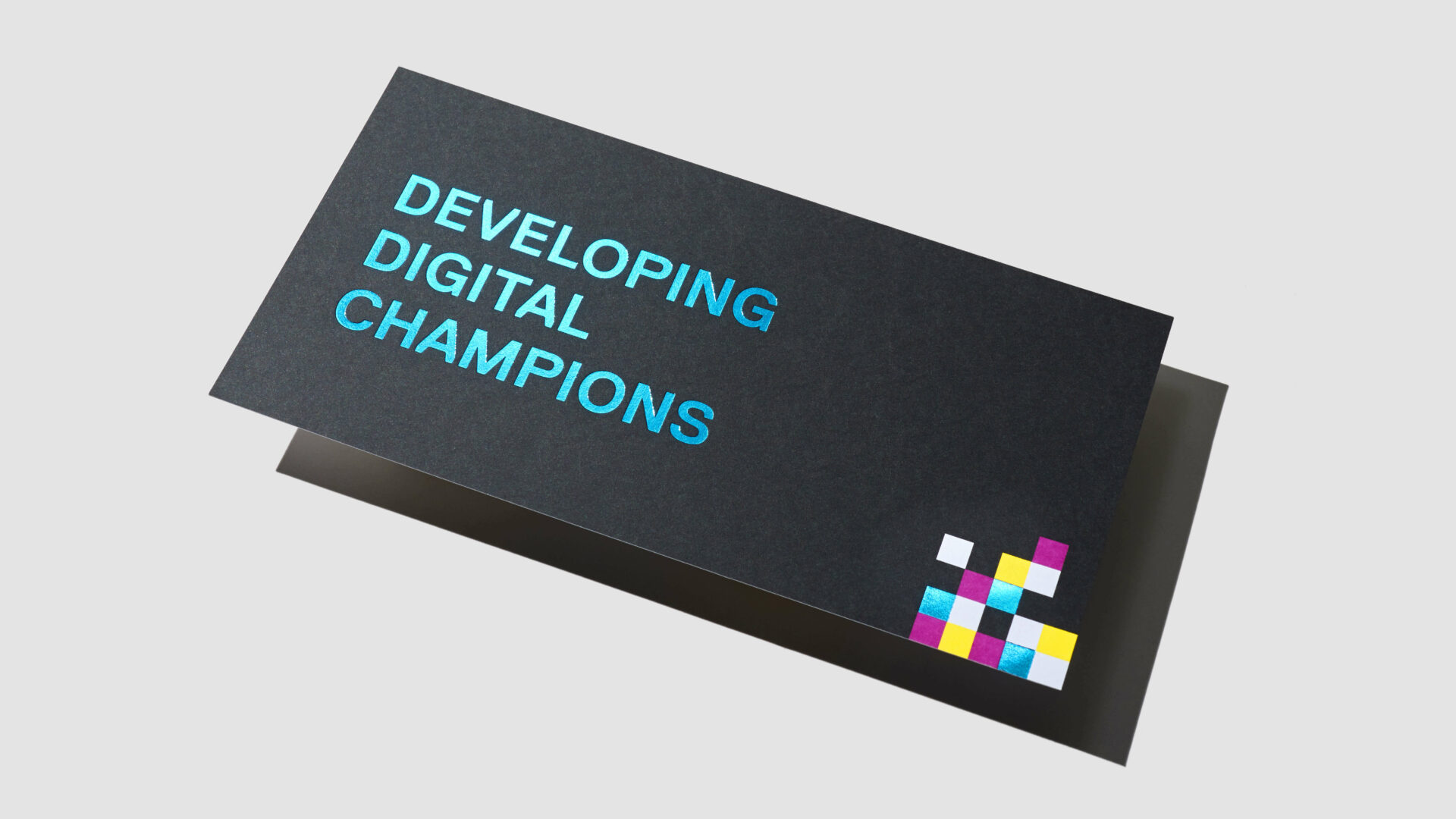 Brand Portal
A comprehensive brand portal defines the application of the new brand design and serves as a platform for providing information to all internal and external target groups. It also provides all the elements for the implementation and execution of the new brand design.
"Our employees are the code for our success, so we were thrilled with the idea of focusing on them even more as part of the brand relaunch and also involving them in the design process. This is exactly what we have achieved in cooperation with LIGALUX. The new brand identity accurately reflects our corporate values."